"Having a great idea for a product is important but having a great idea for product distribution is even more important."
                                                                                              -Reid Hoffman-
In this fast paced world we live in, there is an expectation that everything is at our fingertips and available for next day delivery.
So how do we keep up with this demand? 
At Ramstar our team has taken the time to put in place the right tools to get the job done and get the product moving out the door quicker with our Vendor Managed Inventory (VMI) system.  
"At Ramstar, we like to provide solutions," says Dino Bavetta. "We're also in the customer business-  to understand what they need. We work hard to ensure our relationships are good ones with plenty of two-way communication."
                                          DISTRIBUTION 101
HAVE THE ITEMS YOUR CUSTOMER WANTS 
 In the world of machining it is critical to have the right products from the right Suppliers.  WIDIA, Ingersoll, Moldino, Ceratizit and JJ tools are just a few of the players we work with to ensure our customers have a full range of choices to find the right tool for the job. 
Sam Stancato (WIDIA) Paul Porier (Ingersoll) Brad Durocher (Moldino) Steve Paulding ( Ceratizit) are the  go to guys to ensure we can service our clients effectively, efficiently and quickly.   The technical support and hands on approach.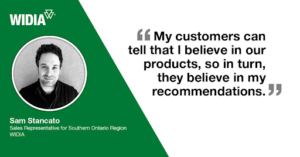 Ramstar manufacturing started when the founder saw the need for long reach tools and decided to take a chance and make them himself. 
To this day Ramstar continues to develop products for the aerospace, automotive and tool and die industries.  35 years in the making and we are still manufacturing and distributing a tool for a very specific market.  
The company was founded on a need – to\manufacture something that hundreds, or thousands of people could use. Take the leap and find a niche market!  Grow it and nurture it like we've done at Ramstar over the years.
  In this industry taking a product from a block of steel and transforming it into something beautiful is what so many of us in Windsor and beyond have done.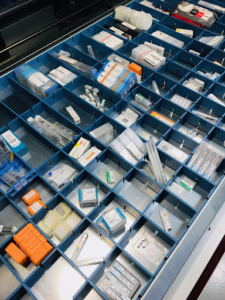 https://www.ramstar.net/contact-us/
Buying tools is costly and there is nothing worse than having a sales rep make a sales target and then forget you  exist.  
There are many benefits to taking the time to follow up and talk to your customers after they have their product in hand.
 Ramstar has been successful at this for many years and takes great pride in our customer relationships.
At Ramstar we decided to set a process in motion so that no matter which way you reach out to us, we will get back to you as quickly as possible.  You can read a bit more here on a previous blog that was posted on our team and processes. 
https://www.ramstar.net/great-team/
In this business – If you're asking for a cutting tool — you likely need it NOW 
Maybe even  yesterday since someone didn't pass along the message immediately that a tool was needed. 
Being at the right place at the right time is everything! 
Ramstar positioned itself in the hub of Oldcastle. What better place to be than in the centre of it all. If you are in a good location, getting products to the right people quickly is easy!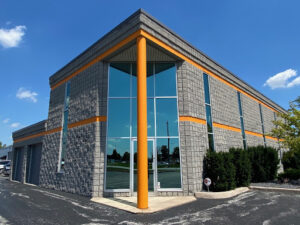 All of these simple things brought together make it possible to have a successful distribution business. 
Industrial cutting tools is a fast paced ever changing business- and it's  critical to have a great behind the scenes team in place to make magic happen and things run smoothly.  
Getting the right customers, suppliers, and having a team in place is essential to staying world class and on the top of your game. 
What is the most important thing to you when it comes to getting products from someone…. We'd love to hear your thoughts!

All of us at Ramstar work towards being HONEST with our customers,  ALWAYS IMPROVING within the industry and being EASY TO DO BUSINESS WITH.