"At Ramstar, we're making it even easier to do business by introducing Results@Ramstar.net," says Dino Bavetta, Ramstar President.   "It may seem simple and some may even wonder why an email can make a difference. It goes beyond an email.  We are setting up changes internally that will allow us to serve clients more effectively. "
The new system put in place is dedicated to customers so inquiries can be handled in the best way possible to achieve greatest results for customers.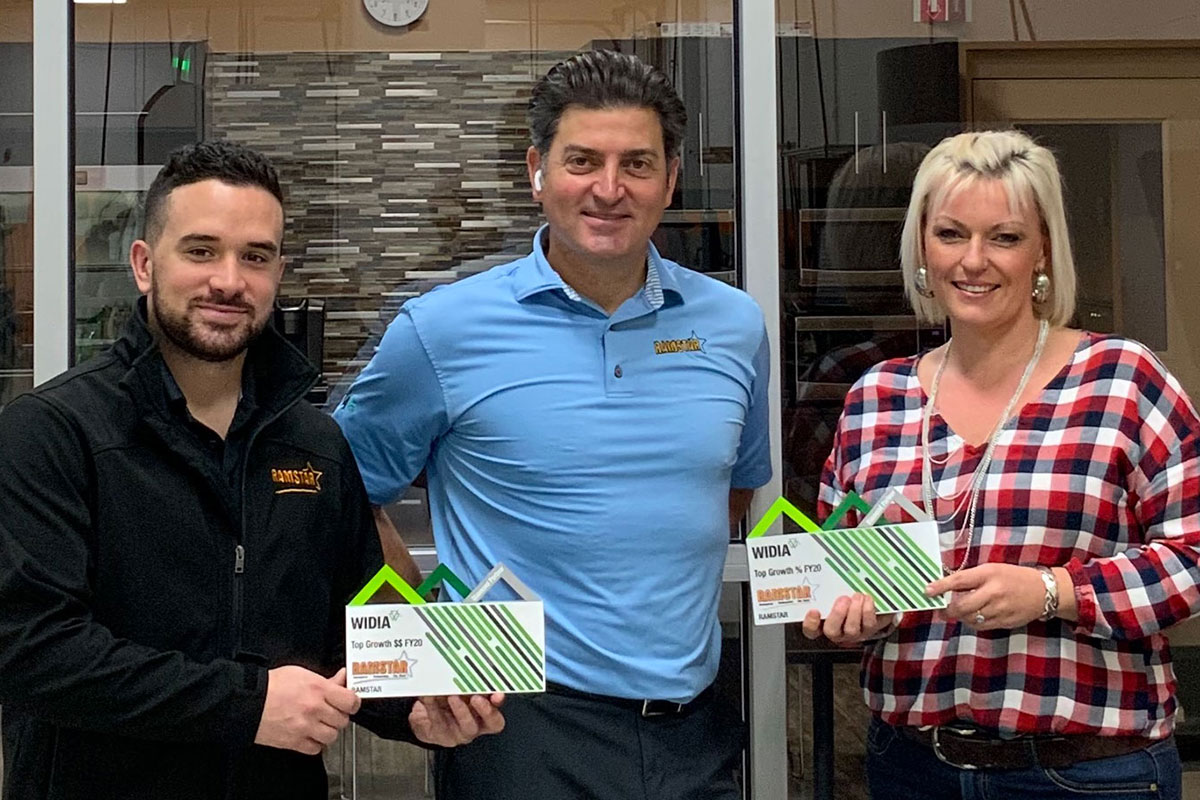 An email is received and we have a triage-like system to make sure Ramstar provides a timely response or action.
That system has much to do with our internal team changes – a team with extensive bench strength.
TeamRamstar includes: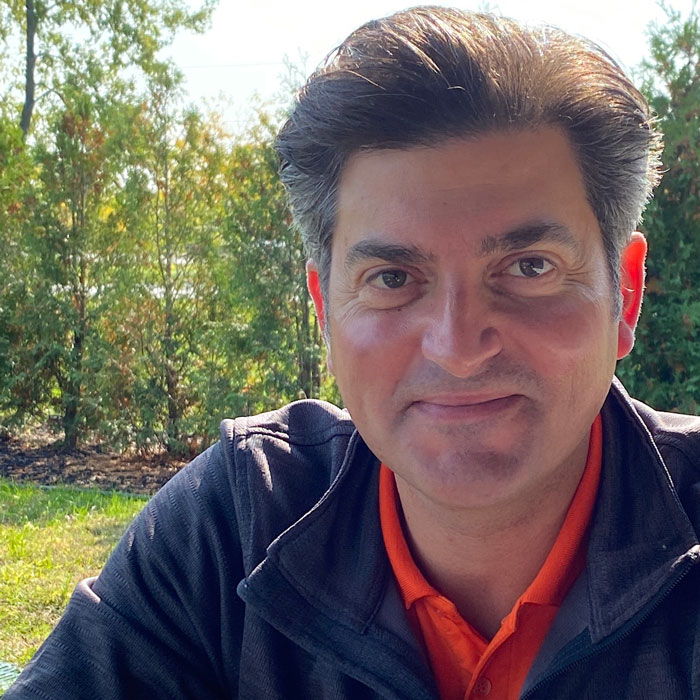 Team Ramstar has more than tripled the value of the Windsor, Ontario based cutting tool manufacturing and distribution business since they took it over in 2008.
It has taken hours, sweat equity, financial investments, and a strategic game plan and all leading to a goal of creating peerless customer service.
The leadership team and the 30 employees of Ramstar – which services the automobile, aerospace and die-mold industries – have helped put this company on the global map.
As part of the supply chain of manufacturing, Ramstar is an essential service nestled in the hotbed of the mold making world of Windsor-Essex.
Bavetta says the team concept includes building a plan that puts the customer at the forefront and center of all strategic planning.
"We talk about being easy to do business with, so we need to ensure we deliver on that promise."
It was a little more than five years ago: he had the weight of the world on his shoulders, filling in more than just the role of President and CEO of Ramstar Carbide Tool Inc.
"I was making key decisions for every aspect of the company business," he recalls. "I was the leader of manufacturing. I was the leader of operations. I was the leader of accounting and sales. To say I was spreading myself a little thin was an understatement."
Today, life has changed for the better, as Bavetta found the personnel that would relieve those duties and allow him to focus on conducting business on behalf of the company and create the vision for Ramstar moving forward.
---
Sales responsibility went to his brother Derek, who flourishes in solutions-oriented environments.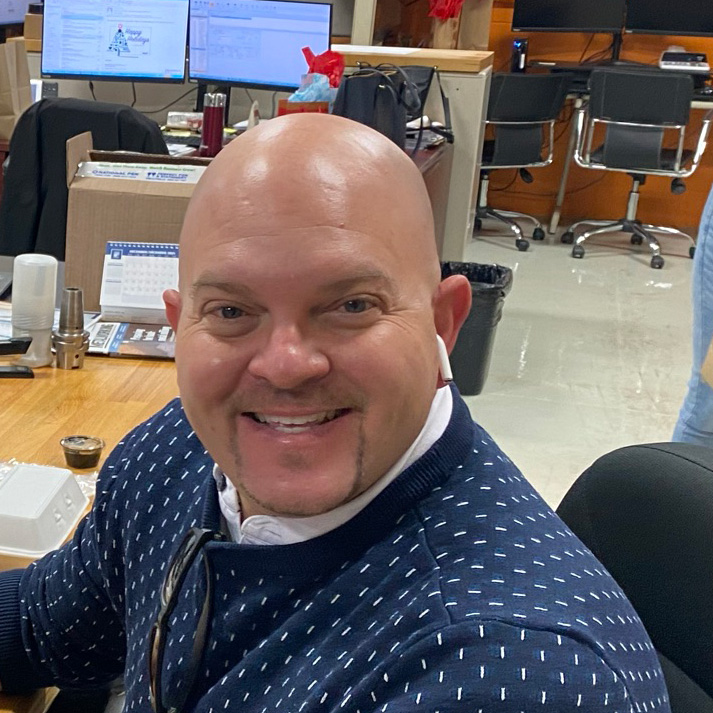 "When you leave a smile on a someone's face after fixing a problem, that's what excites me the most."
Derek Bavetta
"Derek brings a different set of skills that I just don't have," Dino says. "He jumps right in and is a lot more practical. And he's very good with people."
Derek says he lives to help people, especially if they're in a jam.
---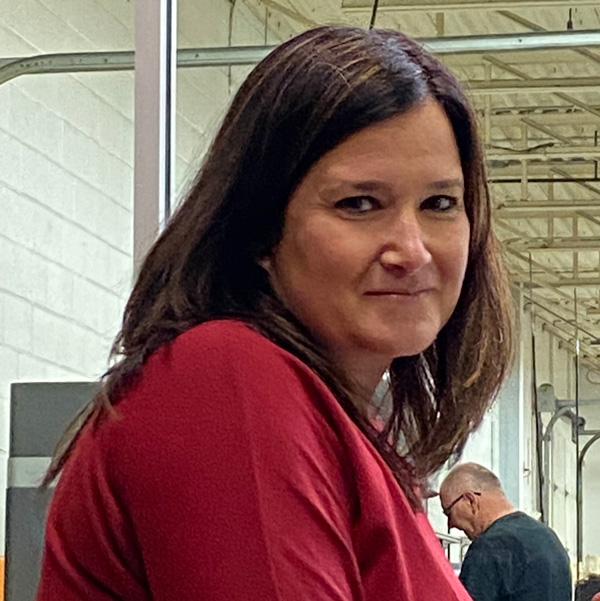 Dino credits Operations Manager Kristen Picard, who arrived just over seven years ago, with putting the business administration aspect of Ramstar in order.
Picard worked in the core manufacturing industry and incorporated that experience to help find efficiencies and enhance Ramstar's customer service, simplifying and revamping several procedures in the meantime.
"We streamlined everything," Dino says. "From the set ups to the actual accounting process to how we take orders and fill inventory.
"We took our time to develop it properly and now we have something I'd like to refer to as the Ramstar bible – or playbook."
The immediate dividend of such detailed self-assessment was an expansion into a new sales territory.
"Just being able to streamline the business, we were able to move into a new market in Guelph," says Bavetta. "Because of the process, we were able to take a whole book of business right away – within weeks. It would have taken longer for us to accomplish the same thing five years ago.
---
Plant Manager Jon Huckle came from the mold and die industry and had to learn how cutting tools were made in a short period of time.
But he's since been spearheading the Ramstar drive to automation.
"Before I hired Jon, he was my customer for 12 years," says Bavetta. "Mechanically, he was very intelligent, but when I brought him over, he knew little about our business."
"The only grinding he had done was when he was an apprentice in a mold shop. But he was able to take his mindset and really focus on automating and developing our processes, especially with attention to automation. He drove the team to develop a consistent work set-up and that's why we're successful today.
"Now, we're running unattended machines. We've reduced our scrap rate from 20- 25% to less than 2%. With repeat jobs, we have all the documentation so we don't have to reinvent the wheel."
And that change in process directly impacts how Ramstar can provide cost-effective solutions to customers.
Dino Bavetta says his team is as tireless as they are industrious when it comes to their dedication to Ramstar.
"Having such an excellent team in place frees up my time to strategize and plan for our future. They were able to take a lot off my plate and allow me to focus on what we need to increase Ramstar's presence in the automotive, aerospace and medical device industries."
Results@Ramstar.net is another aspect of that vision.
"When we analyzed what a salesperson does during the day, we found that they were doing all the admin work or checking inventory," Bavetta says. "We need them to focus on customer service and ensuring they are available to work on solutions for clients.
"With Results@Ramstar.net, the customer can get a direct answer, a direct connection to the right team member rather than having to get passed among too many people. We are always striving to improve our communication, we want to eliminate headaches for customers."
"If it's something technical, a person from our technical team will be connected to the call or if emailed will call you back within 10min."
"The way we've done it in the past is not the way we're doing it in the future," says Bavetta.
---
Bavetta says Results@Ramstar.net is meant to do the following:
More direct communication
Quicker response time
Immediate answers to your questions.
Courteous assistance
Customer satisfaction
"Building our team will not only make us better as an organization, it will allow us to serve our clients better."
---
Top 10 benefits of Teamwork
1. Great ideas don't come from lone geniuses.
2. Diverse perspectives help you come up with winning innovation.
3. Teamwork can make you happier.
4. When you work in a team, you grow as an individual.
5. Sharing the workload eases burnout.
6. Dividing the work lets you grow your skills.
7. Recognition from other team members can improve your productivity.
8. Working in a team helps you take risks that pay off.
10. Good communication boosts your creativity.
Source: Atlassian