When it comes to delivering its carbide, CBN and PCD cutting tools, Ramstar has a laser focus.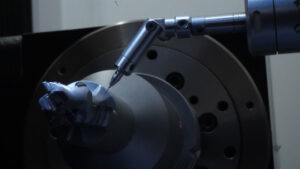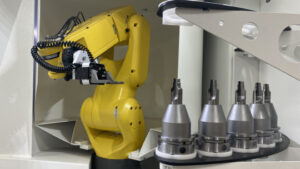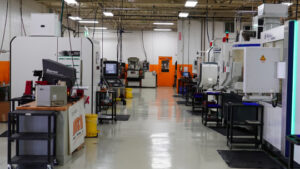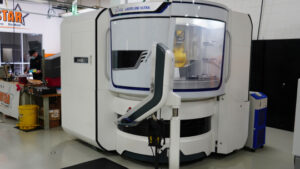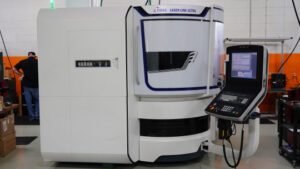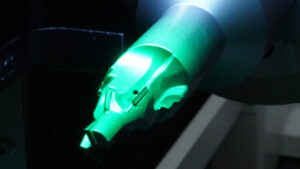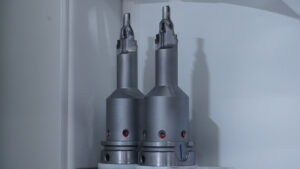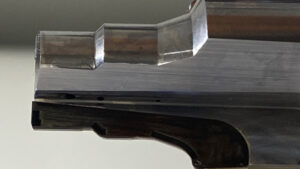 With its significant investment in laser machining, the Windsor, ON-based cutting tool company is able to concentrate on delivering accuracy and increased productivity.
Ramstar no longer relies on the daily grinding it once required to deliver quality results to its valued customers in the aerospace and automotive industries.
Early on Bavetta could see the potential in laser machines
"I was in Las Vegas at a trade show and I saw the early development of a laser machine; I knew laser would set Ramstar ahead of the curve in the world of cutting tools," says Bavetta.
He took a leap of faith and bought his first laser machine and within 5 years Bavetta bought a top of the line EWAG laser machine for indexable cutting inserts and rotationally symmetrical tools made from hard and ultrahard materials such as carbide CBN or PCD.
It was clear that the advantages of using laser technology versus conventional techniques would put Ramstar yet again at the head of the class in the world of cutting tools.
The demand for thinner and lighter products for all industries requires precise microtools; which can be machined by the EWAG Laser Machine.
Like Ramstar, EWAG's strength is in their custom solutions.
An EWAG machine will in turn create cutting tools made of hard and ultrahard materials such as tungsten carbide, PCD and CBN. Precise tolerance is of utmost importance to Ramstar customers – which can only be achieved by micro-cutting tools made out of ultrahard materials.
As products grow thinner and lighter to meet the needs of the electronics, medical and micromechanics industries, United Grinding and Ewag have developed the Laser Line Ultra for machining the incredibly precise microtools required for these applications.
Some of the benefits – from EWAG website:
Diameter to length aspect ratios of up to 1:20
Ability to process additional small features such as the tip thinning
Owing to the force-free process, no waste from tool breakage occurs and no steady-rest support is necessary
High degree of geometrical flexibility since brazed plate-based PCD tools and PCD spiral tools can be fabricated without any retooling
Laser processing removes material according to thermal-based mechanisms.
Then by using ultrashort laser pulses and correct laser parameters, a phenomenon arises in which the pulse is so short that there is insufficient time for a significant amount of heat to conduct into the cutting tool. As a result, there is a negligible heat-affected zone
So, what does this all mean to Ramstar customers?
It allows Ramstar to provide a precise tool that is the strong foundation for creating products for industries requiring high standards and tight tolerances.
And a further bonus:
Using short pulse lasers in pico second range, a laser machine will create high precision, contact-free process that vaporizes the waste that would have been created during the traditional grinding process.
"It's a greener way of doing things. With this process, gone is coolant, and the heat generated by grinding wheels."

DINO BAVETTA
The cutting tools that are created from this process allow for an end product to be created that is a perfect fit for the aerospace industry, where tolerances are exceedingly tight.
Having the right tool for a job is crucial and laser ablating – as utilized by Team Ramstar- can deliver a product that will result in success at the end of the production line.
Premium cutting tools are the foundation of creating products that need to be precise and ensure consumer safety and reliability.
We are the "behind the scenes" secret sauce of manufacturing because we make the tools that make the tools that make the end product.
"So, the laser machining we use to make our tools is what sets us apart," says Bavetta.
Ramstar also integrates robotic automation into its process so machines run both efficiently and effectively.
In an industry is faced with rising labour costs, difficulties in finding qualified personnel and increasing cost pressure, automation is a competitive necessity.
Ramstar can deliver very tiny micro-tools; for the medical industry.
"And because we're a small company that doesn't have multiple layers of management, we can offer unparalleled and intimate service," says Bavetta. "We make it easy to do business with us,".